We are a participant in the Amazon Services LLC Associates Program, an affiliate advertising program designed to provide a means for us to earn fees by linking to Amazon.com and affiliated sites.
Introduction to 15 Essential sewing tools
I know that it can be daunting when starting a new hobby to work out what essential tools to have at hand. I have compiled a list of my top 15 essential tools that I use whenever I am sitting and sewing. This is by no means a complete list of sewing tools but the ones that I would recommend.
Essential sewing tool: Machine Sewing thread
When you are choosing thread for your machine always go for the best quality of make and thread, this essential sewing tool will become part of your project after all. I almost exclusively use cotton quilting fabric (the good £15 a metre kind!) and I like to use cotton thread to piece and sew. My favourite thread for this is Aurfil 50wt it is a lovely strong and smooth thread, no more fluff and lint in the machine!
The second thread I like is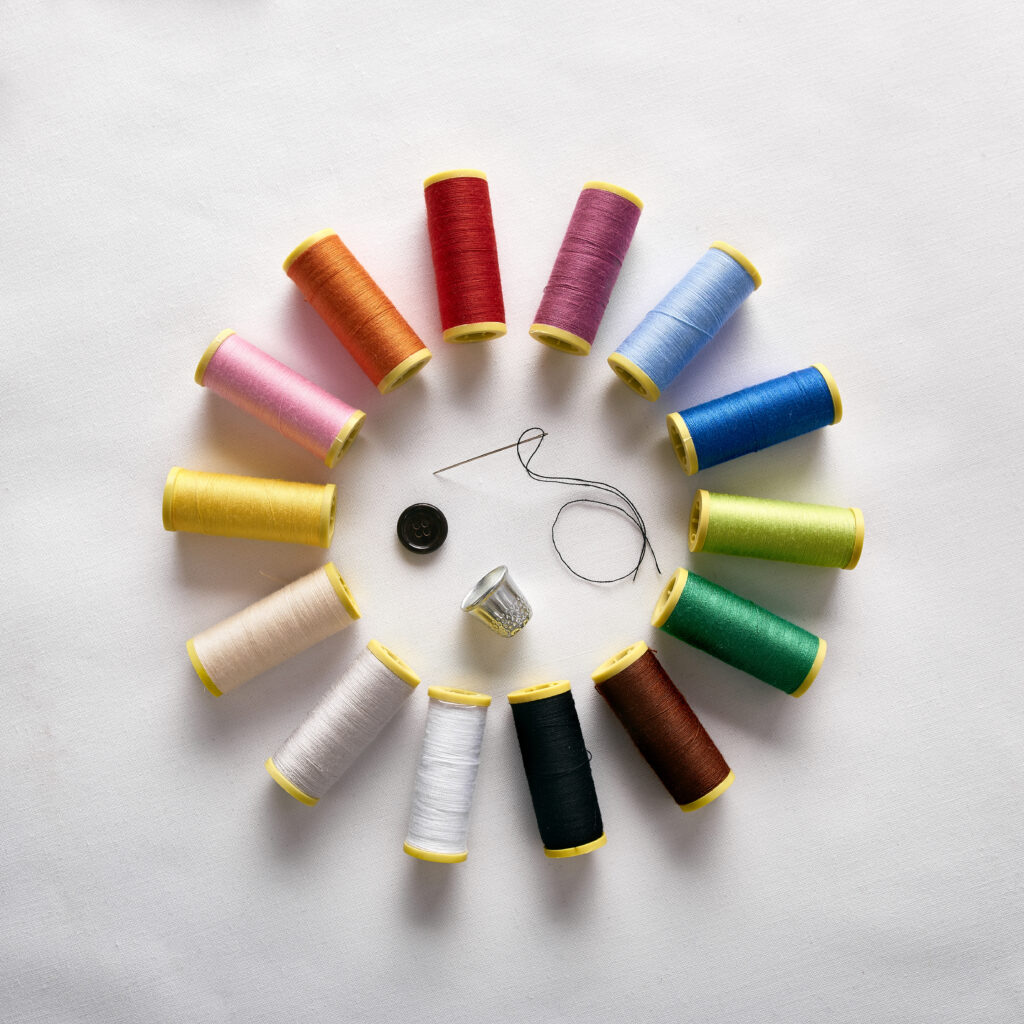 Essential sewing tool: Sewing Machine needles
My second choice in essential sewing tools I'm going to list sewing machine needles. The reason I'm not including hand needles is that, well I don't really do hand sewing. The only exception is when I sewing on a quilt binding That's what my sewing machine is for! This could be a whole blog post on its own, but I like either Schmetz or organ brand. Both these brands are precision engineered for your machine and won't use any issue with timing. When sewing cotton and piecing I like to use a universal size 80/12 needle as I feel this gives me real accurate seams.
Essential sewing tool: Glass headpins and sewing clips
I think class pins as one of the most important sewing tools as especially if you are beginning sewing. Pins will really help with lining up edges and seams. The reason I like glass head pins is that if you need to press a seam the heat of the iron isn't going to melt the head of the pin. I have recently discovered the Clover wonder clips. These are great for bulky fabrics or when a pin would leave a hole. I also use this when I am sewing a quilt and keep fabrics in order and like with like.
Essential sewing tool: Fabric Scissors and snips
I won't tell you how many pairs of scissors I have in my sewing room! This essential sewing tool comes under more the one type of scissor. One of my most used pairs of scissors is the humble snips. They live right next to my machine, perfect for snipping threads especially when you have been chain piecing. That gets my vote for an essential sewing tool. Fabric shears or scissors would be my second choice of scissors. A good pair of fabric scissors are invaluable when a rotary cutter is not appropriate. Pinking shears are not a must but are useful for unfinished edges that would otherwise unravel if cutting with a straight edge.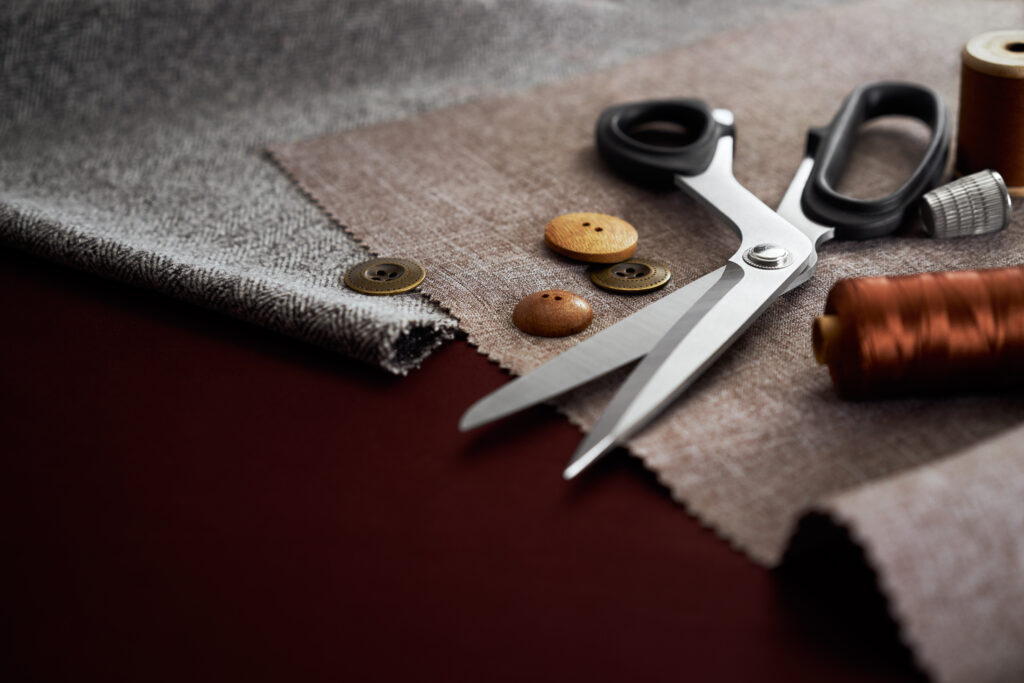 Essential sewing tool: Marking pens and tailor's chalk
Let's be honest there will be a time when you will have to mark your fabric. This leads me to my next essential sewing tool. Marking pens, pencils or tailor's chalk are all going to be useful. Which one you use will depend on the fabric you are marking This would not be the first choice for couture fabric but for everyday fabric, I go for Frixon markers as they easily can be removed. The downside to the Frixion markers are they are removed by heat so may not also work for your project. In all cases I would recommend testing on a small scrap of the fabric you will be using. That way you'll know how it will react.
Essential sewing tool: Rotary cutter
Ah, the rotary my best friend in the sewing room and one of my essential sewing tools. I have three sizes of rotary cutter, 28mm, 45mm and 60mm but it's the 45mm I reach for the most. I use this in conjunction with my ruler and mat and this enables me to get accurate straight cuts. If I'm going to be cutting more than about 6 layers of fabric, then I'll use the larger 60mm cutter. If you notice that you are not getting a clean-cut, or the blade is skipping change your blade. Rotary blades is very sharp and as such, I would avoid using it when crafting with children and if you do, please supervise them.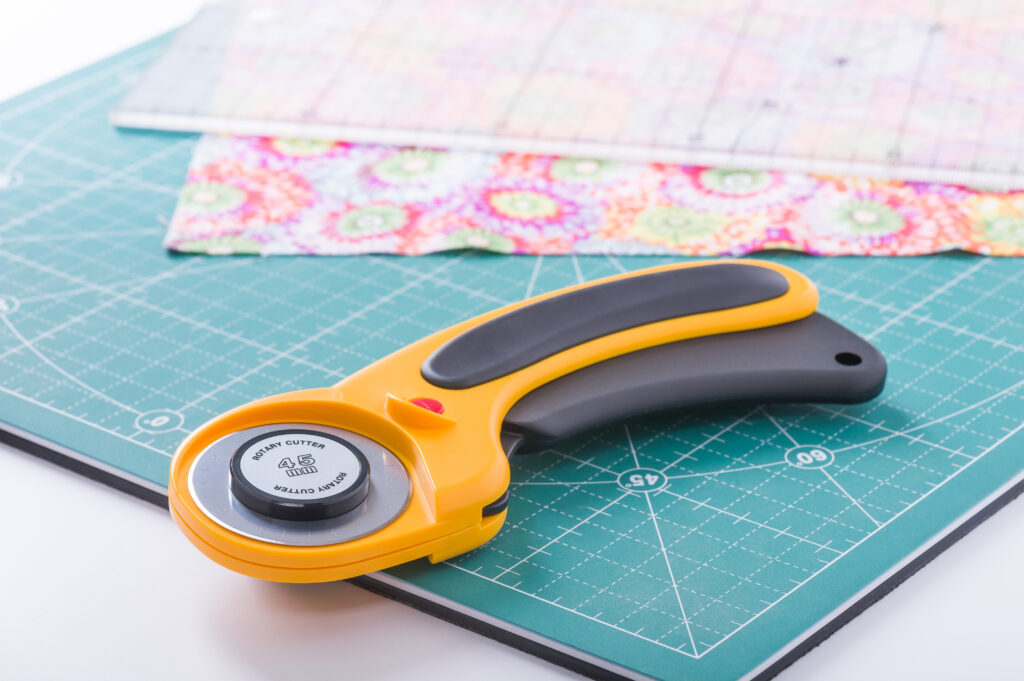 Essential sewing tool: Cutting mat
This essential sewing tool really goes hand in hand with the rotary cutter. Without this, the table or whatever you are cutting on will not be protected. I also think that the mat helps to protect the cutting blade as well, just look for a self-healing mat. I have several large ones that are on my sewing table so that I ready to cut. A smaller spinning mat which although not an essential sewing tool may be useful for cutting small shapes out. These mats are not to be used for ironing or pressing as they will warp and twist. Just ask me how I know that!
Essential sewing tools: Rulers
This is most definitely an essential sewing tool if you want to get an accurate straight cut. If you only going to get one quilting ruler, I would recommend the 8 ½ by 24. This will allow you to cut most of the measurements that you will use especially at the beginning. The rulers that I like and use are Creative Grids, Sew Easy and Ommigrid, all excellent rulers.
Essential sewing tool: tape measure
The humble tape measure, so useful. I find I reach for this when I am centring an embroidery design on a t-shirt. This is great for measuring small areas or for measuring your body if you are a dressmaker. I'll reach for this if I need to place say an applique shape onto a piece of fabric. Much more convenient than reaching for the quilting ruler.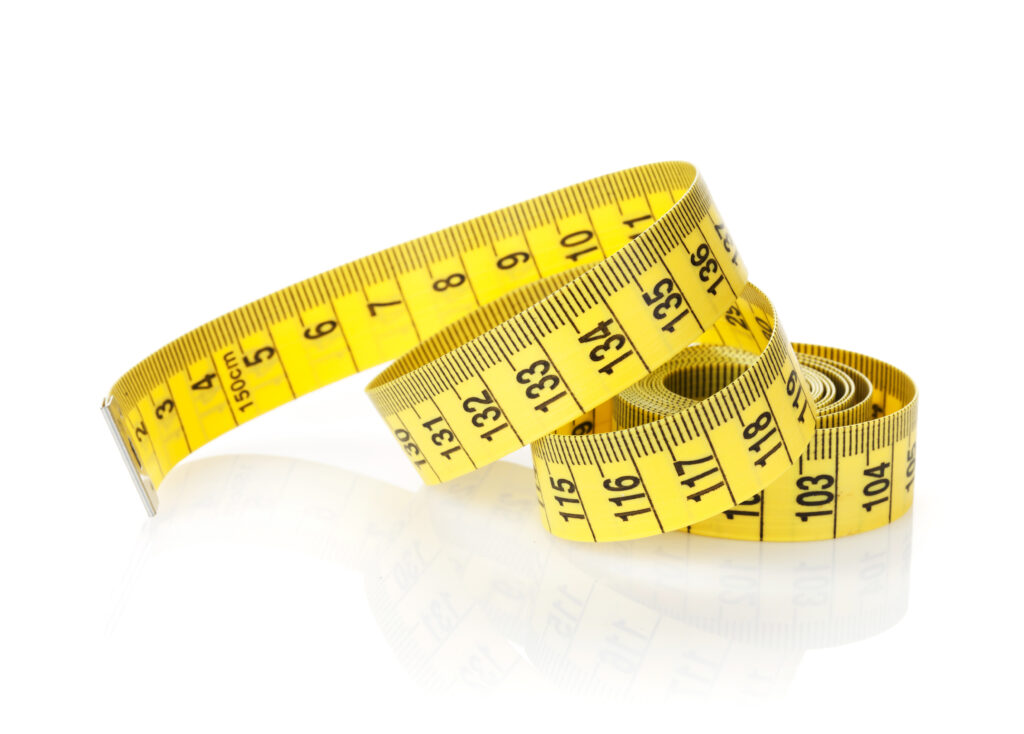 Essential sewing tool: Seam Ripper and stiletto
Ok hands up, who reaches for the seam ripper more than the sewing machine! I often make mistakes and that's fine I'm only human. A seam ripper will help you to remove stitches safely and without stretching the fabric. I have a beautiful one that is handmade but a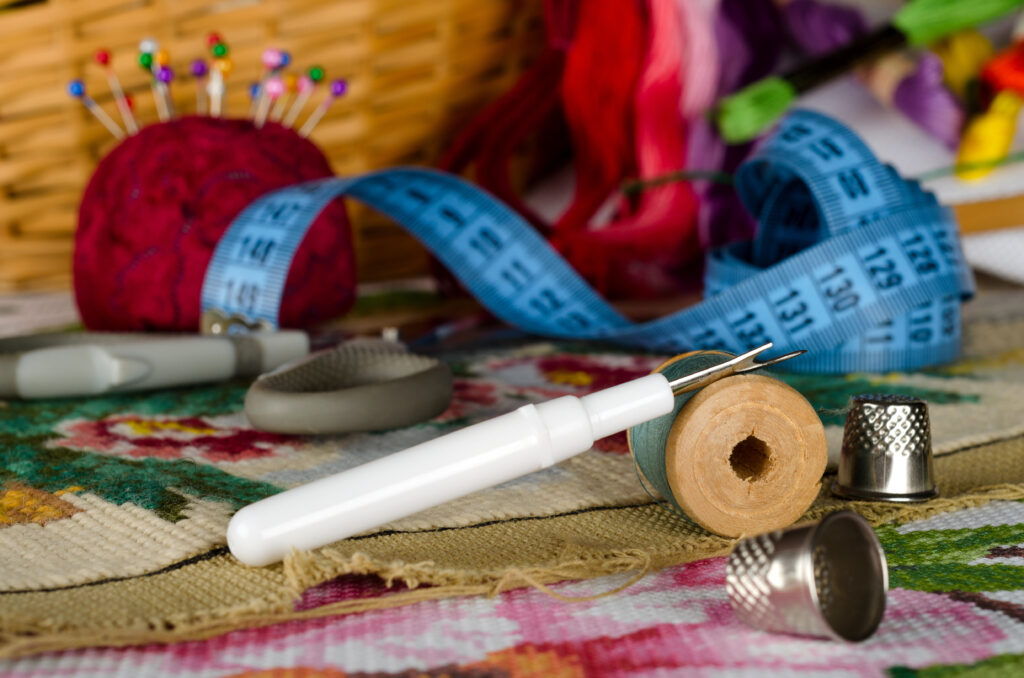 Essential sewing tool: Iron
If you want to have neat flat seams then an iron is an essential sewing tool. I recommend a steam iron and this will remove any wrinkles and really flatten seams. I love the Oliso iron, it has really even steam and has either continuous or a spurt of steam. It doesn't have a large water tank but I think it makes it more portable and easier to use. I also like my mini iron as is perfect to sit on my sewing table, great for small pieces.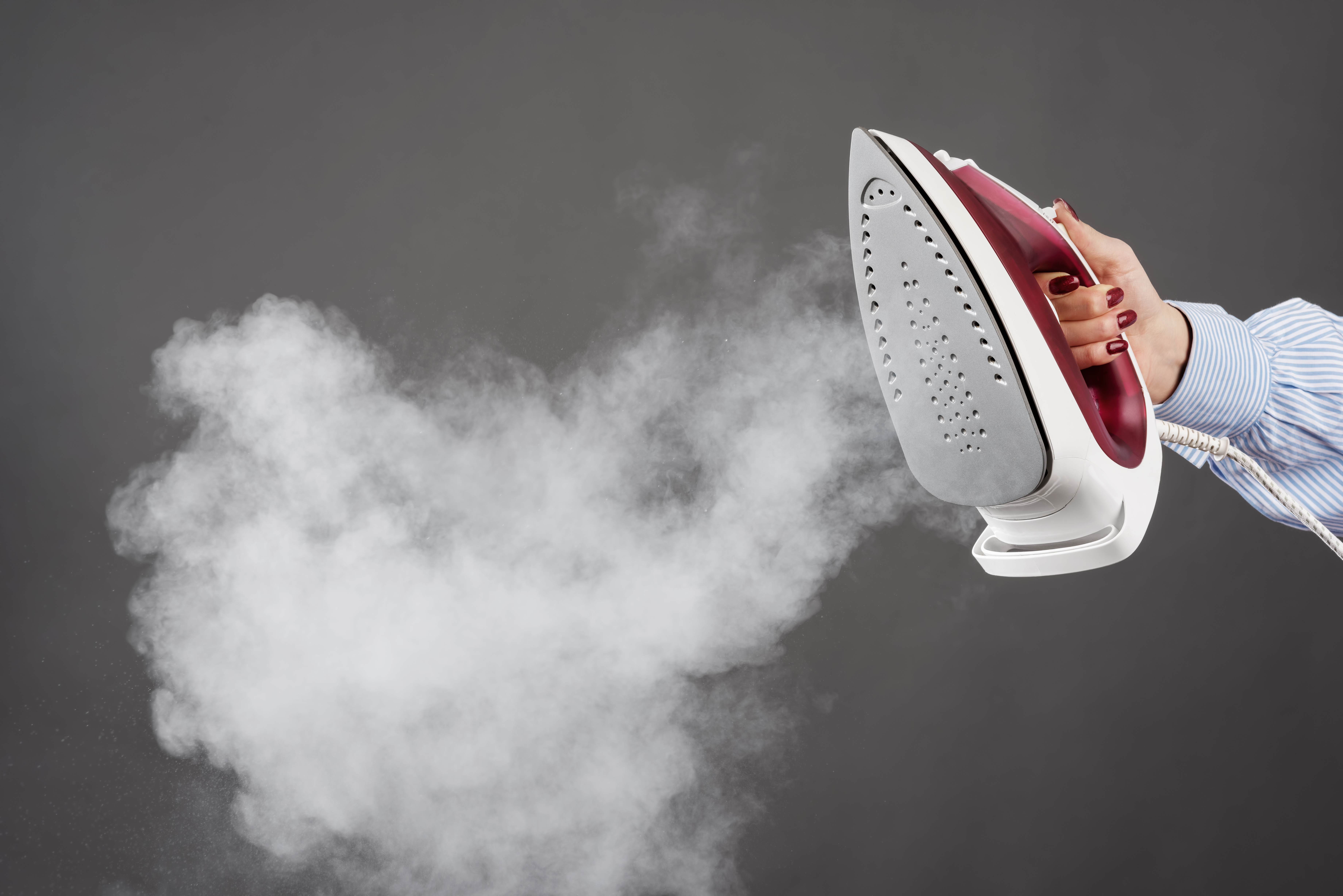 Essential sewing tool: ironing board and wool pressing mat
I think that it is useful to have both of these essential sewing tools. When I bought my ironing board I looked for one that didn't have the taper. This was because I didn't want to lose valuable ironing real estate. I've found this really useful when pressing or ironing larger pieces of fabric. My wool pressing mat is used on my sewing table and has less squish, perfect for when I'm doing foundation paper piecing.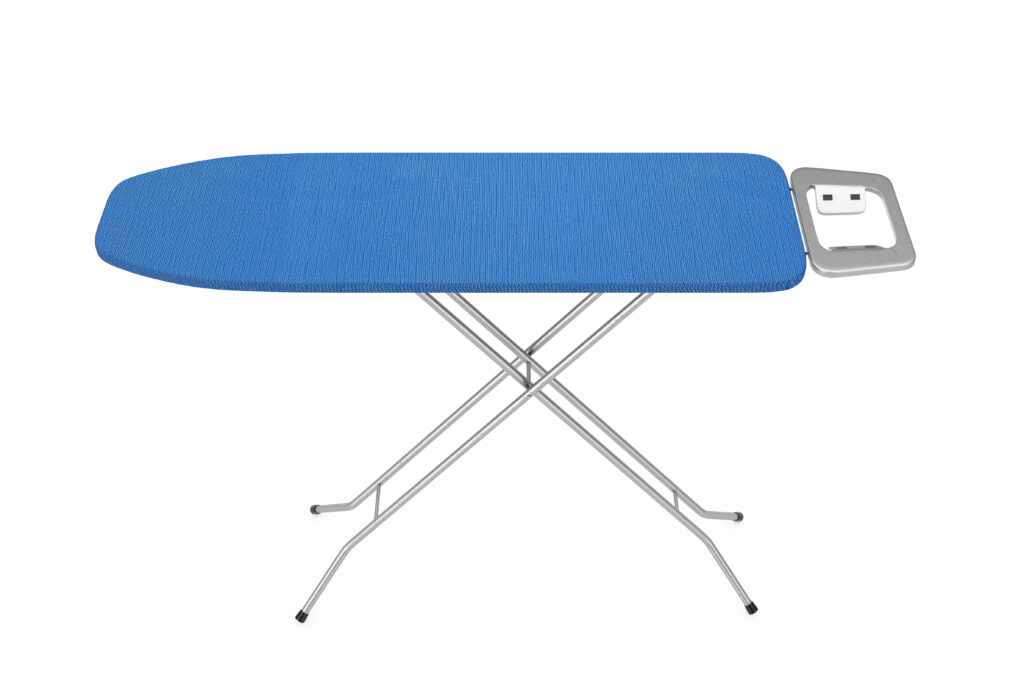 Essential sewing tool: spray sizing/starch
Whenever I'm going to sew a quilt or use quilting cotton I use Mary Ellen's Best Press. This is an alternative to starch and it won't leave a white residue on the fabric. Best Press helps to remove wrinkles and give the fabric a bit more body. It doesn't make the fabric stiff but it makes sewing on the bias more stable. The bias will still stretch so you will have to sew with care.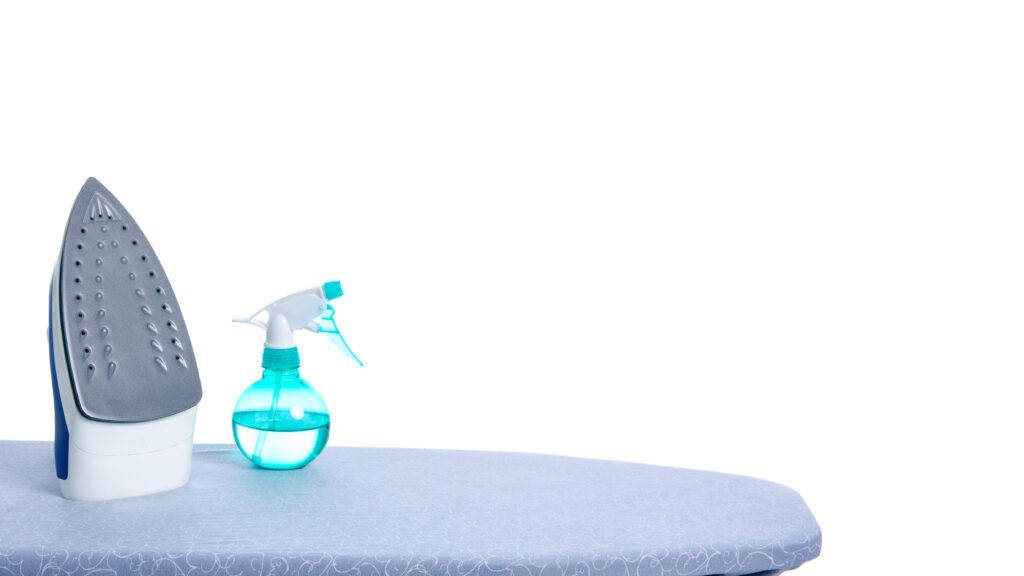 Essential sewing tools: Sewing Machines
This could be a blog post all on its own but is definitely an essential sewing tool. The best advice that I can give you is to go to your local dealer. That way you can try out different machines from various manufactures. By purchasing from a local dealer when the machine needs to go in for service you'll have someone local. I use a Brother V5LE and I think that Brother machines have the most user-friendly interface.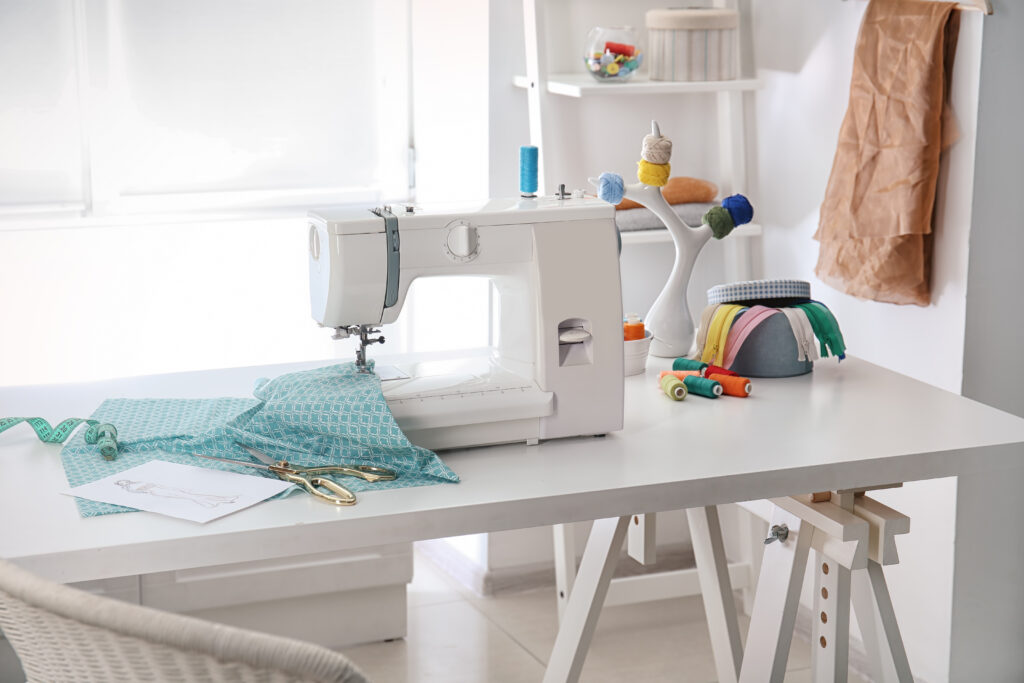 Essential sewing tool: Point turner hera marker
This may be a small tool but I think it's still an essential tool. Whether you are a dressmaker and quilter or any sewer a point turner will always come in handy. Any time that you need to poke out corners or edge this is the tool you'll need. As this tool doesn't have any sharp points the risk of poking through is very low. This tool from clover and also be used to mark quilting lines without using any makers.
Conclusion
Although this list can seem long and expensive not all of these tools will be used at one time. Read through the list and remember it has taken me a while to built up my essential sewing tool. I hope that this list will help you in deciding what tools to add to your sewing toolbox.